Specialty Treatments for Wood (Ohio T&M)
Course Number:
S-2015TM
Credit:
2 PDH
Subject Matter Expert:
John Galinski, P.E.
Type: Timed and Monitored - designed for Ohio-licensed engineers.

Price: $59.90
Purchase using Reward Tokens.

Details

7 reviews
Overview
This course is specifically designed for Ohio-licensed engineers to qualify as a "timed and monitored" online course.
The course contains an automatic timer that prevents the user from accessing the quiz and earning a certificate of completion until the minimum amount of study time has been met. This achieves the Ohio Board's intent that an online course should be "paced" by the provider. For more information, please see the
Ohio state requirements
. This course may also be accepted in other states (see the "Board Acceptance" tab above). However, if you are not licensed in Ohio, it is suggested that you purchase the
self-paced version
of the course.
In Specialty Treatments for Wood , you'll learn ...
The methods and benefits of plasticizing wood
How and why modified wood is manufactured
The process of producing paper-based plastic laminates
The benefits and limitations of heat treating wood
Overview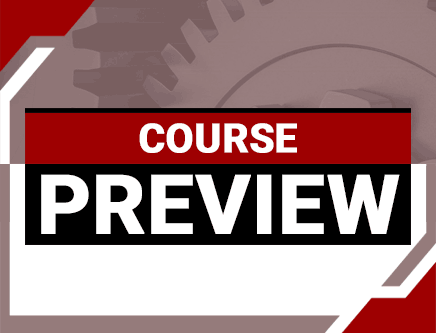 To meet the Ohio Board's intent that online courses be "paced" by the provider, a timer will be used to record your study time. You will be unable to access the quiz until the required study time of 100 minutes has been met.
Credit: 2 PDH
Length: 32 pages
Many specialty treatments can be applied to wood to either improve its performance or change its properties. The treatments discussed in this course are those that make permanent changes in the shape of the wood product, improvements in dimensional stability, or improvements in performance through combinations with non-wood resources.
Specific Knowledge or Skill Obtained
This course teaches the following specific knowledge and skills:
Principles of plasticizing wood for the purpose of bending
Methods for bending plywood and other laminated wood members
Bending of solid wood members
General characteristics of bent wood
The benefits of chemically treating wood to produce modified wood
Properties of modified wood
Wood heat treatment methods, benefits and limitations
Properties and commercial applications for wood-polymer composites
Types of paper-based plastic laminates and their commercial applications
Certificate of Completion
You will be able to immediately print a certificate of completion after passing a multiple-choice quiz consisting of 10 questions. PDH credits are not awarded until the course is completed and quiz is passed.
Board Acceptance
This course is applicable to professional engineers in:
Alabama (P.E.)
Alaska (P.E.)
Arkansas (P.E.)
Delaware (P.E.)
Florida (P.E. Area of Practice)
Georgia (P.E.)
Idaho (P.E.)
Illinois (P.E.)
Illinois (S.E.)
Indiana (P.E.)
Iowa (P.E.)
Kansas (P.E.)
Kentucky (P.E.)
Louisiana (P.E.)
Maine (P.E.)
Maryland (P.E.)
Michigan (P.E.)
Minnesota (P.E.)
Mississippi (P.E.)
Missouri (P.E.)
Montana (P.E.)
Nebraska (P.E.)
Nevada (P.E.)
New Hampshire (P.E.)
New Jersey (P.E.)
New Mexico (P.E.)
New York (P.E.)
North Carolina (P.E.)
North Dakota (P.E.)
Ohio (P.E. Timed & Monitored)
Oklahoma (P.E.)
Oregon (P.E.)
Pennsylvania (P.E.)
South Carolina (P.E.)
South Dakota (P.E.)
Tennessee (P.E.)
Texas (P.E.)
Utah (P.E.)
Vermont (P.E.)
Virginia (P.E.)
West Virginia (P.E.)
Wisconsin (P.E.)
Wyoming (P.E.)
Reviews (7)
More Details