Liquefied Natural Gas Fundamentals (Ohio T&M)
Course Number:
O-2006TM
Credit:
2 PDH
Subject Matter Expert:
Edward P. Brunet, Jr., P.E.
Type: Timed and Monitored - designed for Ohio-licensed engineers.

Price: $59.90
Purchase using Reward Tokens.

Details

23 reviews
Overview
This course is specifically designed for Ohio-licensed engineers to qualify as a "timed and monitored" online course.
The course contains an automatic timer that prevents the user from accessing the quiz and earning a certificate of completion until the minimum amount of study time has been met. This achieves the Ohio Board's intent that an online course should be "paced" by the provider. For more information, please see the
Ohio state requirements
. This course may also be accepted in other states (see the "Board Acceptance" tab above). However, if you are not licensed in Ohio, it is suggested that you purchase the
self-paced version
of the course.
In Liquefied Natural Gas Fundamentals , you'll learn ...
How and why natural gas is liquefied
The components of a typical LNG process
Modern LNG storage and transport methods
The details of two (2) major on-site accidents at LNG facilities
Overview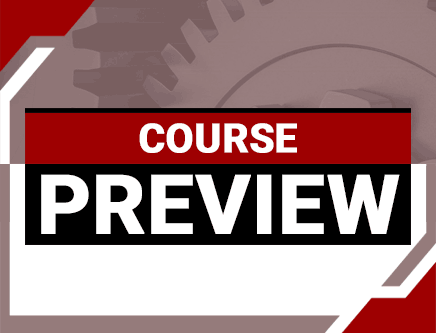 To meet the Ohio Board's intent that online courses be "paced" by the provider, a timer will be used to record your study time. You will be unable to access the quiz until the required study time of 100 minutes has been met.
Credit: 2 PDH
Length: 25 pages
Liquefied natural gas (LNG) is natural gas that has been converted to liquid form for ease of storage or transport. Natural gas is a major source of energy, but many consumers that need the energy live far away from the gas fields – even in countries located on the other side of the world.
LNG is a clear, colorless, non-toxic liquid that can be transported and stored more easily than natural gas because it occupies up to 600 times less space. Once LNG reaches its destination, it is returned to a gas at regasification facilities, and is then piped to homes, businesses and industries.
In this course, you'll learn how LNG is produced, purified, stored, transported and regasified. You'll learn how and why LNG is maintained at sub-freezing temperatures. Recommended quality control measures and liquefaction technology are also discussed.
Of particular importance in the field of LNG is safety during storage and transport, as leaks can result in accidents. Two famous LNG accidents in the U.S. and Algeria are reviewed, along with a discussion of the mechanics of gas explosions. You'll see how the combustibility range, ignition temperature and dispersion characteristics of LNG make it safer to handle than some other fuels.
Specific Knowledge or Skill Obtained
This course teaches the following specific knowledge and skills:
Components of an LNG liquefaction plant
LNG liquefaction process
LNG density and physical properties
Basics of natural gas production
LNG quality control recommendations
Guidelines for the safe storage and transport of LNG
Mechanics of LNG explosions
Certificate of Completion
You will be able to immediately print a certificate of completion after passing a multiple-choice quiz consisting of 10 questions. PDH credits are not awarded until the course is completed and quiz is passed.
Board Acceptance
This course is applicable to professional engineers in:
Alabama (P.E.)
Alaska (P.E.)
Arkansas (P.E.)
Delaware (P.E.)
Florida (P.E. Area of Practice)
Georgia (P.E.)
Idaho (P.E.)
Illinois (P.E.)
Illinois (S.E.)
Indiana (P.E.)
Iowa (P.E.)
Kansas (P.E.)
Kentucky (P.E.)
Louisiana (P.E.)
Maine (P.E.)
Maryland (P.E.)
Michigan (P.E.)
Minnesota (P.E.)
Mississippi (P.E.)
Missouri (P.E.)
Montana (P.E.)
Nebraska (P.E.)
Nevada (P.E.)
New Hampshire (P.E.)
New Jersey (P.E.)
New Mexico (P.E.)
New York (P.E.)
North Carolina (P.E.)
North Dakota (P.E.)
Ohio (P.E. Timed & Monitored)
Oklahoma (P.E.)
Oregon (P.E.)
Pennsylvania (P.E.)
South Carolina (P.E.)
South Dakota (P.E.)
Tennessee (P.E.)
Texas (P.E.)
Utah (P.E.)
Vermont (P.E.)
Virginia (P.E.)
West Virginia (P.E.)
Wisconsin (P.E.)
Wyoming (P.E.)
Reviews (23)
More Details