Earthquake Effects on Buildings (Ohio T&M)
Price: $59.90
Purchase using Reward Tokens.

Details

7 reviews
Overview
This course is specifically designed for Ohio-licensed engineers to qualify as a "timed and monitored" online course.
The course contains an automatic timer that prevents the user from accessing the quiz and earning a certificate of completion until the minimum amount of study time has been met. This achieves the Ohio Board's intent that an online course should be "paced" by the provider. For more information, please see the
Ohio state requirements
. This course may also be accepted in other states (see the "Board Acceptance" tab above). However, if you are not licensed in Ohio, it is suggested that you purchase the
self-paced version
of the course.
In Earthquake Effects on Buildings , you'll learn ...
Why the period of an earthquake wave is important for determining the seismic forces acting on a building
How resonance can cause severe damage to a building – even in a relatively mild earthquake
How a response spectrum is used to identify the resonant frequencies at which a building will undergo peak accelerations
The significance of damping, equal force distribution and the avoidance of stress concentrations in seismic design of a building
Overview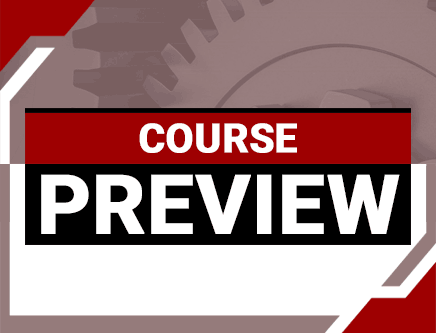 To meet the Ohio Board's intent that online courses be "paced" by the provider, a timer will be used to record your study time. You will be unable to access the quiz until the required study time of 100 minutes has been met.
Credit: 2 PDH
Length: 25 pages
This course explains how various aspects of earthquake ground motion affect structures and also how certain building attributes modify the ways in which the building responds to the ground motion. The interaction of these characteristics determines the overall seismic performance of the building: whether it is undamaged; suffers minor damage; becomes unusable for days, weeks, or months; or collapses with great loss of life.
Explanations of some characteristics of ground motion are followed by descriptions of several material, structural, and building attributes that, by interacting with ground motion, determine the building's seismic performance.
Specific Knowledge or Skill Obtained
This course teaches the following specific knowledge and skills:
Basics of inertia forces and acceleration
Duration, velocity and displacement associated with seismic acceleration
How soil properties affect the amplification of earthquake shaking
Natural periods of buildings and other structures
The phenomenon of resonance and why it causes so much damage to structures during an earthquake
What is a site response spectrum
What is damping and why it is important in seismic design
How ductility affects the ability of a building to withstand an earthquake without collapsing
Designing for drift in high rise buildings
Force distribution and the damage of stress concentrations
Torsional forces in asymmetrical buildings
The importance of enforcing quality control procedures at all phases of design and construction
Certificate of Completion
You will be able to immediately print a certificate of completion after passing a multiple-choice quiz consisting of 10 questions. PDH credits are not awarded until the course is completed and quiz is passed.
Board Acceptance
This course is applicable to professional engineers in:
Alabama (P.E.)
Alaska (P.E.)
Arkansas (P.E.)
Delaware (P.E.)
Florida (P.E. Area of Practice)
Georgia (P.E.)
Idaho (P.E.)
Illinois (P.E.)
Illinois (S.E.)
Indiana (P.E.)
Iowa (P.E.)
Kansas (P.E.)
Kentucky (P.E.)
Louisiana (P.E.)
Maine (P.E.)
Maryland (P.E.)
Michigan (P.E.)
Minnesota (P.E.)
Mississippi (P.E.)
Missouri (P.E.)
Montana (P.E.)
Nebraska (P.E.)
Nevada (P.E.)
New Hampshire (P.E.)
New Jersey (P.E.)
New Mexico (P.E.)
New York (P.E.)
North Carolina (P.E.)
North Dakota (P.E.)
Ohio (P.E. Timed & Monitored)
Oklahoma (P.E.)
Oregon (P.E.)
Pennsylvania (P.E.)
South Carolina (P.E.)
South Dakota (P.E.)
Tennessee (P.E.)
Texas (P.E.)
Utah (P.E.)
Vermont (P.E.)
Virginia (P.E.)
West Virginia (P.E.)
Wisconsin (P.E.)
Wyoming (P.E.)
Reviews (7)
More Details