Live Seminars for Engineering PDH – Eight Cities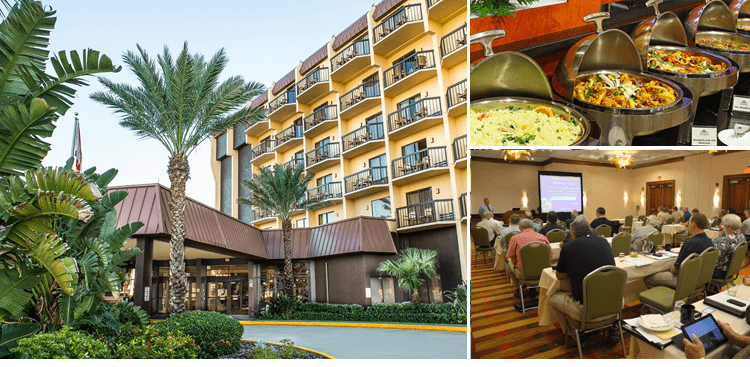 Attend a live continuing education seminar near you
PDHengineer is coming to a city near you! Interesting topics . . . good food . . . camaraderie with your peers. We have teamed up with Professional Development Seminars to host live 2-day multi-discipline seminars in 8 cities across the South and the Midwest. This is the 26th year that PDS has provided these 15-PDH Multi-Topic seminars.
If you're picturing a large auditorium with a guy speaking for hours on a big stage, then think again. These seminars have a variety of speakers covering multiple engineering topics. The audience size is kept small, resulting in a more interactive and enjoyable experience. Breakfast and lunch are provided. There are also morning and afternoon breaks with refreshments.
The program will focus on ethics, design codes, topics on health-safety-general welfare, technical competency requirements, and regulations that have an impact on professional engineers. Each day will include five 75-minute sessions of timely topics. The speakers will include professional engineers, attorneys, CEO's and technical representatives.
Earn 15 PDH accepted in all states
At the conclusion of the two-day seminar, you will be awarded a certificate of completion indicating you have earned 15 PDH.* It's an interesting and enjoyable way to earn all of the continuing education hours needed for your license renewal. Credits awarded are valid in all states, and are approved as live credits in New York, Wisconsin, and Iowa to fulfill the live training requirements in those states.
The cost for the two day 15 PDH seminar is $550. The price includes breakfast and lunch, as well as mid-morning and mid-afternoon refreshment breaks on both days. If you are unable to attend both days, you have the option to attend one day only. Any reservation received 10 days or less before the seminar date is subject to a $50 late registration fee. So, don't delay.
*All subjects are considered acceptable by the boards in the state where the seminar is held. However, due to specific State Board Regulations, not all subjects may be acceptable in all states. New York licensed engineers will be awarded credits in accordance with state board requirements regarding content and training time.
For more information and to register
Select the city from the list below for more information and registration details.