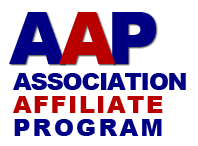 PDHengineer's Association Affiliate Program allows your association to join forces with the largest provider of continuing education products exclusively for licensed professional engineers and to earn a commission for your association with every member purchase.
If your membership includes licensed engineers, many of them are required to complete state-mandated continuing education every year. Help your members gain access to PDHengineer's vast library of quality online courses and webinars that are guaranteed to be accepted by state licensing boards.
Application and program set-up is easy. We'll provide you a special tracking code that you insert into banner or text links on your website or newsletter. When your member clicks through to PDHengineer.com and purchases a course or webinar, the association will earn 12% of the purchase price. It's that easy!
Commission checks are paid quarterly to your association. And you can access real-time royalty reports online 24/7 through PDHengineer's website.
* All fields are required!