This is the June 2019 edition of PDHengineer's monthly series of Ethics case studies titled What Do You Think? This series is comprised of case studies from NSPE archives, involving both real and hypothetical matters submitted by engineers, public officials and members of the public.
Your peers and the NSPE Board of Ethical Review have reviewed the facts of the case as shown below. And, here are the results.
A Review of the Facts
Engineer Carl serves as a principal in a consulting firm that employs other design professionals (architects, engineers, planners, surveyors). Carl is also retained on a part-time basis by a municipality to furnish limited advice, perform feasibility studies, and review RFPs. His agreement with the municipality states that when Carl's firm is employed by a client to provide professional services, other professionals in his firm and not Carl will be required to prepare any private client's plans that may be submitted to the municipality for review/approval. Carl's firm has a similar policy stating that when one of its private clients submits plans to the municipality for review/approval, Carl is not permitted to work on the plans at the consulting firm. Instead, those plans are prepared and sealed by other engineers in the firm.
Under the described circumstances, is it ethical for Carl to provide services for the municipality?
Here is the result of our survey of your peers: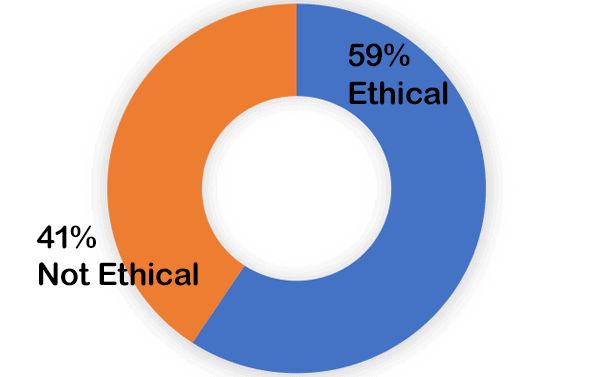 Applicable NSPE Code References:
Code II.4.d: Engineers in public service as members, advisors or employees of a governmental or quasi-governmental body or department shall not participate in decisions with respect to professional services solicited or provided by them or their organizations in private or public engineering practice.
Code II.4.e: Engineers shall not solicit or accept a contract from a governmental body on which a principal or officer of their organization serves as a member.
Discussion
Engineers as possessors of technical expertise are frequently called upon by both public and private parties to render advice on complex matters impacting the public health, safety and welfare. The Board has at numerous times been asked to interpret Code II.4.d to provide specific guidance in cases which have been presented.
One good example of such an interpretation is BER Case 85-2. A county hospital board owns a hospital facility and contracts with a private health care provider to manage, administer, and generally operate a hospital facility. Engineer Tommy, a principal in a local engineering firm, serves on the board of directors of the private health care provider. Certain engineering and surveying work will need to be performed at the hospital facility. Tommy seeks and receives a contract from the private health care provider to perform the engineering and surveying work at the hospital.
The decision to select Tommy's firm was made by the private health care provider's board of directors and Tommy participated in the decision.
In finding that it was unethical for Tommy to seek to contract with the private health care provider to provide engineering and surveying services, we noted that as a board member of a private health care provider, which was acting in a quasi-public capacity, the engineer, consistent with Code II.4.d., could not have ethically participated in decisions with respect to professional services provided by his firm. Tommy, a principal in an engineering firm, was serving on a body that was exercising judgment and discretion in place of a governmental body and therefore should be treated as a governmental official for purposes of a conflict of interest. By participating in the private health care provider's decision to select his firm, the engineer acted in conflict with the Code.
Based upon a careful reading and review of BER Case 85-2 and other cases, it is clear the Board has historically made an important distinction based upon the language in Code II.4.d. and e. between those circumstances (1) where an engineer acts in some capacity as an advisor to a public agency and also provides professional services to the public agency and (2) where an engineer is part of the decision-making group within a public agency and also providing professional services to the public agency. The former will generally, in the absence of other circumstances and factors, be found acceptable under the Code while the latter, on its face will be found to be unacceptable under the Code.
The Ethical Review Board's Conclusion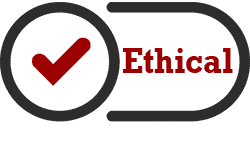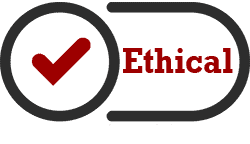 It would be ethical for Carl to provide engineering services under the circumstances herein described.
BOARD OF ETHICAL REVIEW
John F. X. Browne, P.E.; William A. Cox, Jr., P.E.; Herbert C. Koogle, P.E.-L.S.; Paul E. Pritzker, P.E.; Harrison Streeter, P.E.; Otto A. Tennant, P.E.; Lindley Manning, P.E., Chairman
*Note-This opinion is based on data submitted to the Board of Ethical Review and does not necessarily represent all of the pertinent facts when applied to a specific case. This opinion is for educational purposes only and it should not be construed as expressing any opinion on the ethics of specific individuals. This opinion may be reprinted without further permission, provided that this statement is included before or after the text of the case.