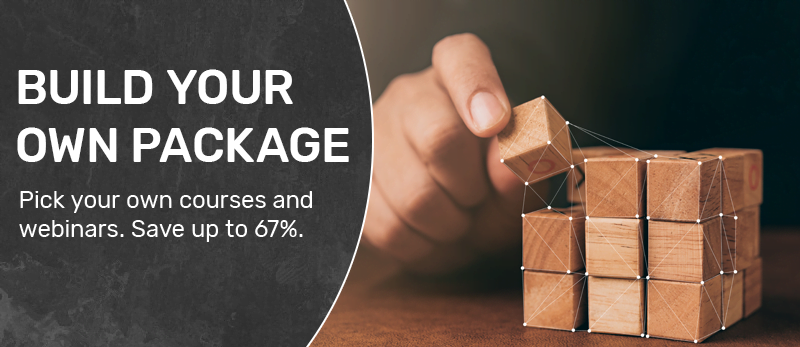 PEs can save up to 67% on continuing education courses and webinars
When you Build Your Own Package you'll receive PDHengineer Reward Tokens that can be redeemed for any course or webinar in our library. Select the package best for you — from 10 to 50 PDH. Since PDHengineer Reward Tokens never expire, you can safely purchase enough for multiple renewal cycles to lock in the lowest available prices for your PDH.
Buy Tokens in Bulk to Build Your Own Package… Save up to 67%*
Use your tokens to purchase courses and webinars
Save as much as 33% off* the list price of courses
Save as much as 67% off* the list price of webinars
Unused tokens remain in your login account forever – they never expire
Earn rewards every time you use your tokens
PDHengineer Reward Tokens provide the best discounts and the most flexibility of any program we offer. The more tokens you buy, the greater the savings. And if you don't need all of the PDH now, there's no problem. Use what you need and save the rest for your next renewal cycle. Unused tokens never expire. They will remain in your login account until you need them in the future.
How Tokens Work
Purchase a token package of up to 50 PDH and tokens will be instantly loaded into your login account at the rate of 10 tokens per PDH. These tokens can be redeemed for your choice of courses or webinars.
10 Tokens = 1 PDH course or webinar
20 Tokens = 2 PDH credits using courses or webinars
30 Tokens = 3 PDH credits using courses or webinars
40 Tokens = 4 PDH credits using courses or webinars
And so on …
You choose the combination of courses and webinars that best fits your needs. You are not locked in to preselected course packages.
As an added bonus, each time you redeem tokens for a course or webinar, you earn additional Reward Tokens that are automatically combined with any tokens you have purchased, so your savings are compounded for an even better value.
*Discount varies based on the quantity of tokens purchased and courses or webinars for which they are redeemed.