Engineering Ethics: Accepting Gifts and Amenities (Ohio T&M)
Course Number:
ET-1004TM
Credit:
1 PDH
Subject Matter Expert:
Edward P. Brunet, Jr., P.E.
Type: Timed and Monitored - designed for Ohio-licensed engineers.

Price: $29.95
Purchase using Reward Tokens.

Details

21 reviews
Overview
This course is specifically designed for Ohio-licensed engineers to qualify as a "timed and monitored" online course.
The course contains an automatic timer that prevents the user from accessing the quiz and earning a certificate of completion until the minimum amount of study time has been met. This achieves the Ohio Board's intent that an online course should be "paced" by the provider. For more information, please see the
Ohio state requirements
. This course may also be accepted in other states (see the "Board Acceptance" tab above). However, if you are not licensed in Ohio, it is suggested that you purchase the
self-paced version
of the course.
In Engineering Ethics: Accepting Gifts and Amenities , you'll learn ...
A brief history and clear definition of bribery and how this concept applies to accepting gifts
Methods for analyzing moral problems and determining what is right and wrong in various situations
The role that common sense, discrimination, and moral deliberation play in making ethical decisions
How to identify relevant criteria when faced with ethical dilemmas or choices
Overview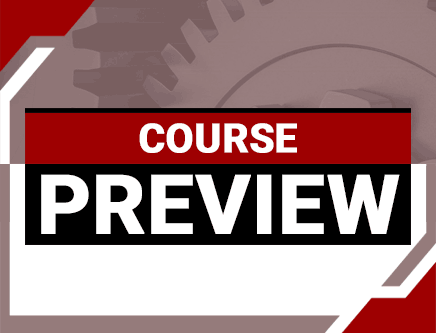 To meet the Ohio Board's intent that online courses be "paced" by the provider, a timer will be used to record your study time. You will be unable to access the quiz until the required study time of 50 minutes has been met.
Credit: 1 PDH
Length: 13 pages
One of the most challenging areas of moral reasoning is deciding where to draw the line between what is permissible and impermissible. The matter becomes more difficult and interesting if we accept that sometimes there is no distinct line between the two. Rather than presenting us with a clear choice of black or white, many situations arise where the only appropriate answer is a shade of gray. This course examines specific case studies that bring to light the ethical aspects of such situations, and it illustrates methods you can use in your ethical decision making process.
Making difficult ethical decisions is an everyday reality for professional engineers. For example, it has often been said that the first ethical dilemma a young engineer may face on the job is whether to accept gifts from a supplier courting his or her favor. So, just how does a professional engineer judge right from wrong when it comes to accepting gifts and amenities from suppliers or others? This course will challenge you to find appropriate ethical responses to questions like this one and other real-world dilemmas faced by engineers.
Specific Knowledge or Skill Obtained
This course teaches the following specific knowledge and skills:
The concept of bribery and how this applies to the acceptance of gifts
John T. Noonan's historical look at bribery from antiquity to the present
Reasons for increased intolerance of bribery in the modern world
Use of common sense, discrimination, and moral deliberation
Corporate codes and policy statements on accepting gifts
A continuum of right and wrong actions and applications of this sliding scale to ethical dilemmas
Certificate of Completion
You will be able to immediately print a certificate of completion after passing a multiple-choice quiz consisting of 10 questions. PDH credits are not awarded until the course is completed and quiz is passed.
Board Acceptance
This course is applicable to professional engineers in:
Alabama (P.E.)
Alaska (P.E.)
Arkansas (P.E.)
Delaware (P.E.)
Florida (P.E. Other Topics)
Georgia (P.E.)
Idaho (P.E.)
Illinois (P.E.)
Illinois (S.E.)
Indiana (P.E.)
Iowa (P.E.)
Kansas (P.E.)
Kentucky (P.E.)
Louisiana (P.E.)
Maine (P.E.)
Maryland (P.E.)
Michigan (P.E.)
Minnesota (P.E.)
Mississippi (P.E.)
Missouri (P.E.)
Montana (P.E.)
Nebraska (P.E.)
Nevada (P.E.)
New Hampshire (P.E.)
New Jersey (P.E.)
New Mexico (P.E.)
New York (P.E.)
North Carolina (P.E.)
North Dakota (P.E.)
Ohio (P.E. Timed & Monitored)
Oklahoma (P.E.)
Oregon (P.E.)
Pennsylvania (P.E.)
South Carolina (P.E.)
South Dakota (P.E.)
Tennessee (P.E.)
Texas (P.E.)
Utah (P.E.)
Vermont (P.E.)
Virginia (P.E.)
West Virginia (P.E.)
Wisconsin (P.E.)
Wyoming (P.E.)
Reviews (21)
More Details