Lubricating Oil – Types, Characteristics and Additives (Ohio T&M)
Course Number:
MA-1007TM
Credit:
1 PDH
Subject Matter Expert:
Edward P. Brunet, Jr., P.E.
Type: Timed and Monitored - designed for Ohio-licensed engineers.

Price: $29.95
Purchase using Reward Tokens.

Details

10 reviews
Overview
This course is specifically designed for Ohio-licensed engineers to qualify as a "timed and monitored" online course.
The course contains an automatic timer that prevents the user from accessing the quiz and earning a certificate of completion until the minimum amount of study time has been met. This achieves the Ohio Board's intent that an online course should be "paced" by the provider. For more information, please see the
Ohio state requirements
. This course may also be accepted in other states (see the "Board Acceptance" tab above). However, if you are not licensed in Ohio, it is suggested that you purchase the
self-paced version
of the course.
In Lubricating Oil – Types, Characteristics and Additives , you'll learn ...
The difference between paraffinic, naphthenic and synthetic lubricating oils
Types of synthetic oils and their properties
The various types of surface and performing-enhancing additives and what they are used for
Overview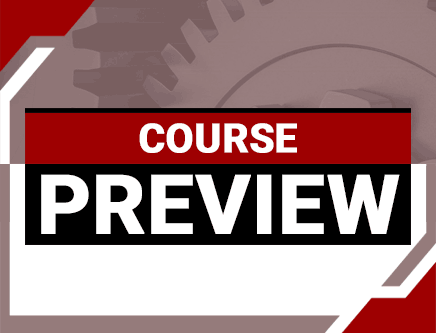 To meet the Ohio Board's intent that online courses be "paced" by the provider, a timer will be used to record your study time. You will be unable to access the quiz until the required study time of 50 minutes has been met.
Credit: 1 PDH
Length: 15 pages
Lubricating oils are used in machinery to reduce friction between two surfaces in contact. The improper selection of a lubricant can result in wasted energy due to heat loss and premature wear of parts. Lubricating oils are generally classified into two categories, refined and synthetic. Refined oils are produced from the refinement of existing petroleum or vegetable oils and synthetic oils are produced from chemical synthesis. Synthetic oils are much more expensive than refined oils, but provide lower pour points, lower coefficients of friction, better oxidation stability and a better viscosity index.
In this course, you'll learn the relative merits of different types of lubricating oils. The course also provides information on the various types of additives that are used to enhance the performance of lubricating oils.
Specific Knowledge or Skill Obtained
This course teaches the following specific knowledge and skills:
How refined lubricating oils are extracted from crude petroleum
Types of lubricating oils including paraffinic, naphthenic and synthetic
The advantages of synthetic oils over refined oils
Different types of synthetic oils and their properties
Characteristics of lubricating oils including viscosity, viscosity index, cloud point, flash point and acid number
Oil classifications and grading systems
Types of lubricating oil additives
Certificate of Completion
You will be able to immediately print a certificate of completion after passing a multiple-choice quiz consisting of 10 questions. PDH credits are not awarded until the course is completed and quiz is passed.
Board Acceptance
This course is applicable to professional engineers in:
Alabama (P.E.)
Alaska (P.E.)
Arkansas (P.E.)
Delaware (P.E.)
Florida (P.E. Area of Practice)
Georgia (P.E.)
Idaho (P.E.)
Illinois (P.E.)
Illinois (S.E.)
Indiana (P.E.)
Iowa (P.E.)
Kansas (P.E.)
Kentucky (P.E.)
Louisiana (P.E.)
Maine (P.E.)
Maryland (P.E.)
Michigan (P.E.)
Minnesota (P.E.)
Mississippi (P.E.)
Missouri (P.E.)
Montana (P.E.)
Nebraska (P.E.)
Nevada (P.E.)
New Hampshire (P.E.)
New Jersey (P.E.)
New Mexico (P.E.)
New York (P.E.)
North Carolina (P.E.)
North Dakota (P.E.)
Ohio (P.E. Timed & Monitored)
Oklahoma (P.E.)
Oregon (P.E.)
Pennsylvania (P.E.)
South Carolina (P.E.)
South Dakota (P.E.)
Tennessee (P.E.)
Texas (P.E.)
Utah (P.E.)
Vermont (P.E.)
Virginia (P.E.)
West Virginia (P.E.)
Wisconsin (P.E.)
Wyoming (P.E.)
Reviews (10)
More Details