Controlling Electrical Hazards (Ohio T&M)
Course Number:
E-1013TM
Credit:
1 PDH
Subject Matter Expert:
Edward P. Brunet, Jr., P.E.
Type: Timed and Monitored - designed for Ohio-licensed engineers.

Price: $29.95
Purchase using Reward Tokens.

Details

29 reviews
Overview
This course is specifically designed for Ohio-licensed engineers to qualify as a "timed and monitored" online course.
The course contains an automatic timer that prevents the user from accessing the quiz and earning a certificate of completion until the minimum amount of study time has been met. This achieves the Ohio Board's intent that an online course should be "paced" by the provider. For more information, please see the
Ohio state requirements
. This course may also be accepted in other states (see the "Board Acceptance" tab above). However, if you are not licensed in Ohio, it is suggested that you purchase the
self-paced version
of the course.
In Controlling Electrical Hazards , you'll learn ...
The causes of electrical shocks and their effects on the human body
The three factors that cause most electrical accidents
Equipment and work practices designed to protect against electrical hazards
Overview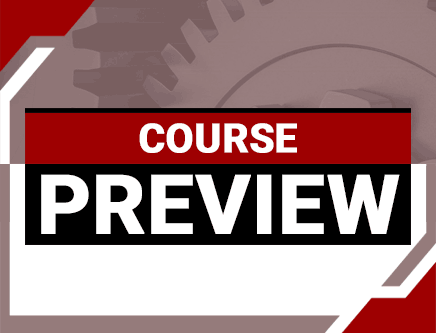 To meet the Ohio Board's intent that online courses be "paced" by the provider, a timer will be used to record your study time. You will be unable to access the quiz until the required study time of 50 minutes has been met.
Credit: 1 PDH
Length: 10 pages
Electricity can expose workers to electric shock, electrocution, burns, fires and explosions on the job. Electrocutions resulted in 171 work-related deaths in the U.S. in 2011. Most work-related injuries and deaths can be prevented by following basic electrical safety techniques on the job.
In this course, the student will review electrical safety-related work practice requirements for general industry and construction. These requirements, stipulated in the Code of Federal Regulations (CFRs), are enforced by the Occupational Health & Safety Administration (OSHA).
This course is relevant to business owners, engineers, managers, foreman and any other personnel working in industries that require the distribution and use of electrical power. Since almost every business in the U.S. uses electricity to power tools, appliances, computers, machinery, etc., this course is relevant in many different industries.
Specific Knowledge or Skill Obtained
This course teaches the following specific knowledge and skills:
What has to happen to make water a good conductor of electricity
What causes an electrical shock
The effects of different levels of electric current in the human body
What kind of burns can result from an electrical shock
Dangers of static electricity
Protection against electrical hazards including insulation, grounding, circuit-protection devices, lockout/tagout and personal protective equipment.
The use of lockout/tagout procedures to protect against unintended equipment startup
Certificate of Completion
You will be able to immediately print a certificate of completion after passing a multiple-choice quiz consisting of 10 questions. PDH credits are not awarded until the course is completed and quiz is passed.
Board Acceptance
This course is applicable to professional engineers in:
Alabama (P.E.)
Alaska (P.E.)
Arkansas (P.E.)
Delaware (P.E.)
Florida (P.E. Area of Practice)
Georgia (P.E.)
Idaho (P.E.)
Illinois (P.E.)
Illinois (S.E.)
Indiana (P.E.)
Iowa (P.E.)
Kansas (P.E.)
Kentucky (P.E.)
Louisiana (P.E.)
Maine (P.E.)
Maryland (P.E.)
Michigan (P.E.)
Minnesota (P.E.)
Mississippi (P.E.)
Missouri (P.E.)
Montana (P.E.)
Nebraska (P.E.)
Nevada (P.E.)
New Hampshire (P.E.)
New Jersey (P.E.)
New Mexico (P.E.)
New York (P.E.)
North Carolina (P.E.)
North Dakota (P.E.)
Ohio (P.E. Timed & Monitored)
Oklahoma (P.E.)
Oregon (P.E.)
Pennsylvania (P.E.)
South Carolina (P.E.)
South Dakota (P.E.)
Tennessee (P.E.)
Texas (P.E.)
Utah (P.E.)
Vermont (P.E.)
Virginia (P.E.)
West Virginia (P.E.)
Wisconsin (P.E.)
Wyoming (P.E.)
Reviews (29)
More Details