Urban Hydrology (Ohio T&M)
Price: $89.85
Purchase using Reward Tokens.

Details

10 reviews
Overview
This course is specifically designed for Ohio-licensed engineers to qualify as a "timed and monitored" online course.
The course contains an automatic timer that prevents the user from accessing the quiz and earning a certificate of completion until the minimum amount of study time has been met. This achieves the Ohio Board's intent that an online course should be "paced" by the provider. For more information, please see the
Ohio state requirements
. This course may also be accepted in other states (see the "Board Acceptance" tab above). However, if you are not licensed in Ohio, it is suggested that you purchase the
self-paced version
of the course.
In Urban Hydrology, you'll learn ...
How to determine the flood flows that govern storm drainage design
How to derive the peak flows that are needed to design and analyze conveyance systems
How to use the USGS Regression Urban & Rural Equations
Overview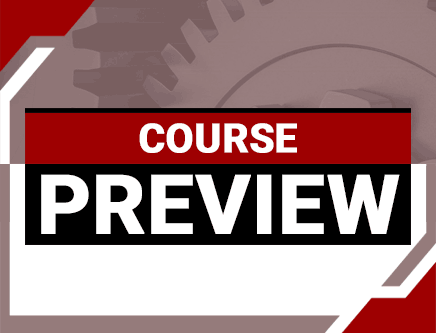 To meet the Ohio Board's intent that online courses be "paced" by the provider, a timer will be used to record your study time. You will be unable to access the quiz until the required study time of 150 minutes has been met.
Credit: 3 PDH
Length: 44 pages
This course provides an overview of hydrologic methods commonly used in urban drainage design. Along with providing the required procedures, tables, graphs and equations, numerous sample problems are presented.
This course is relevant to municipal engineers, highway engineers, and consulting engineers serving private developers.
Specific Knowledge or Skill Obtained
This course teaches the following specific knowledge and skills:
Calculation of peak runoff by the Rational Method
Using the USGS Regression Urban & Rural Equations
Calculation of the SCS Peak Flow Method
Developing Hydrographs
Certificate of Completion
You will be able to immediately print a certificate of completion after passing a multiple-choice quiz consisting of 20 questions. PDH credits are not awarded until the course is completed and quiz is passed.
Board Acceptance
This course is applicable to professional engineers in:
Alabama (P.E.)
Alaska (P.E.)
Arkansas (P.E.)
Delaware (P.E.)
Florida (P.E. Area of Practice)
Georgia (P.E.)
Idaho (P.E.)
Illinois (P.E.)
Illinois (S.E.)
Indiana (P.E.)
Iowa (P.E.)
Kansas (P.E.)
Kentucky (P.E.)
Louisiana (P.E.)
Maine (P.E.)
Maryland (P.E.)
Michigan (P.E.)
Minnesota (P.E.)
Mississippi (P.E.)
Missouri (P.E.)
Montana (P.E.)
Nebraska (P.E.)
Nevada (P.E.)
New Hampshire (P.E.)
New Jersey (P.E.)
New Mexico (P.E.)
New York (P.E.)
North Carolina (P.E.)
North Dakota (P.E.)
Ohio (P.E. Timed & Monitored)
Oklahoma (P.E.)
Oregon (P.E.)
Pennsylvania (P.E.)
South Carolina (P.E.)
South Dakota (P.E.)
Tennessee (P.E.)
Texas (P.E.)
Utah (P.E.)
Vermont (P.E.)
Virginia (P.E.)
West Virginia (P.E.)
Wisconsin (P.E.)
Wyoming (P.E.)
Reviews (10)
More Details